Great tasting, with organic fruit juice and botanicals
Between 10 - 20 calories and 1 - 4g sugar (from fruit)
Powerful blends of vitamins, minerals, adaptogens, probiotics & nootropics
No artificial flavors, colors, or sugars
Non GMO, Gluten, Dairy and Soy Free
1% For the Planet Partner
Great tasting, with organic fruit juice and botanicals
Powerful blends of vitamins, minerals, adaptogens, probiotics & nootropics
Non GMO, Gluten, Dairy and Soy Free
Between 10 - 20 calories and 1 - 4g sugar (from fruit)
No artificial flavors, colors, or sweeteners
1% For the Planet Partner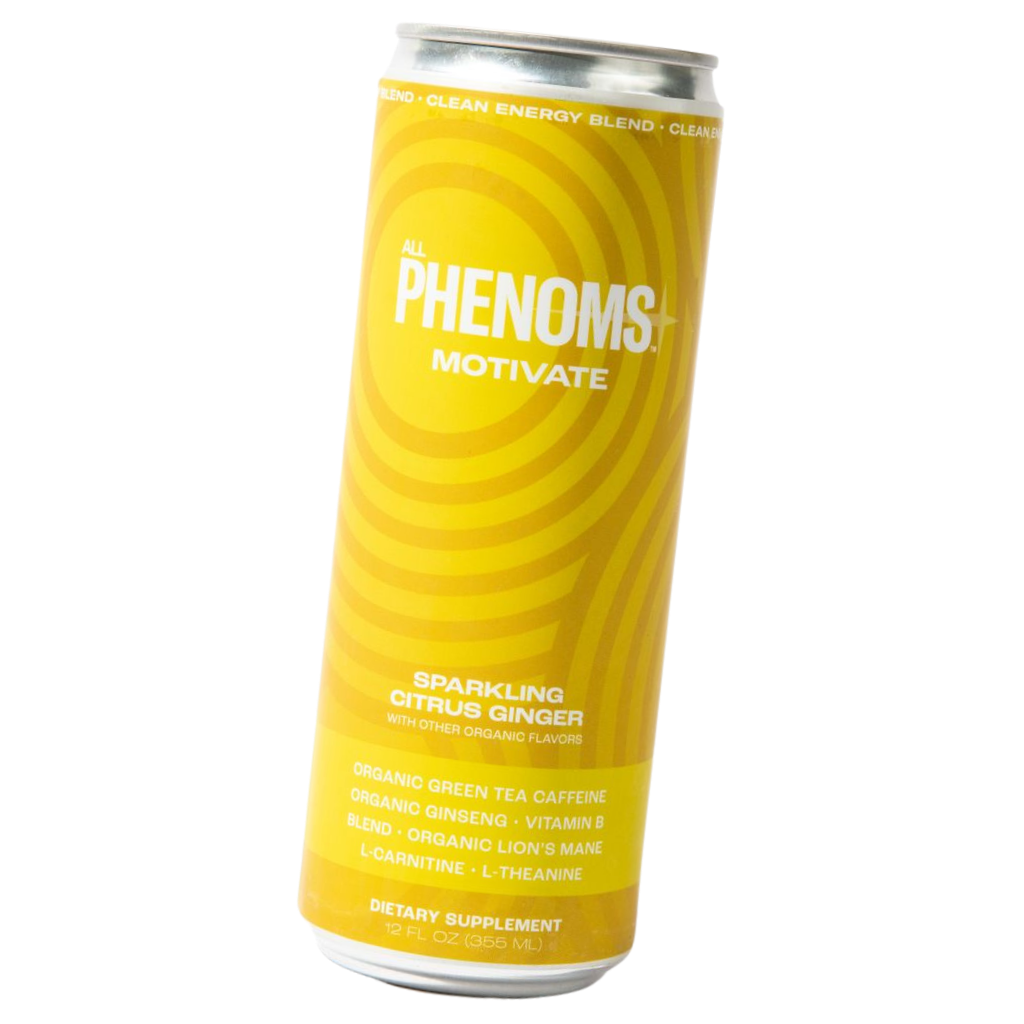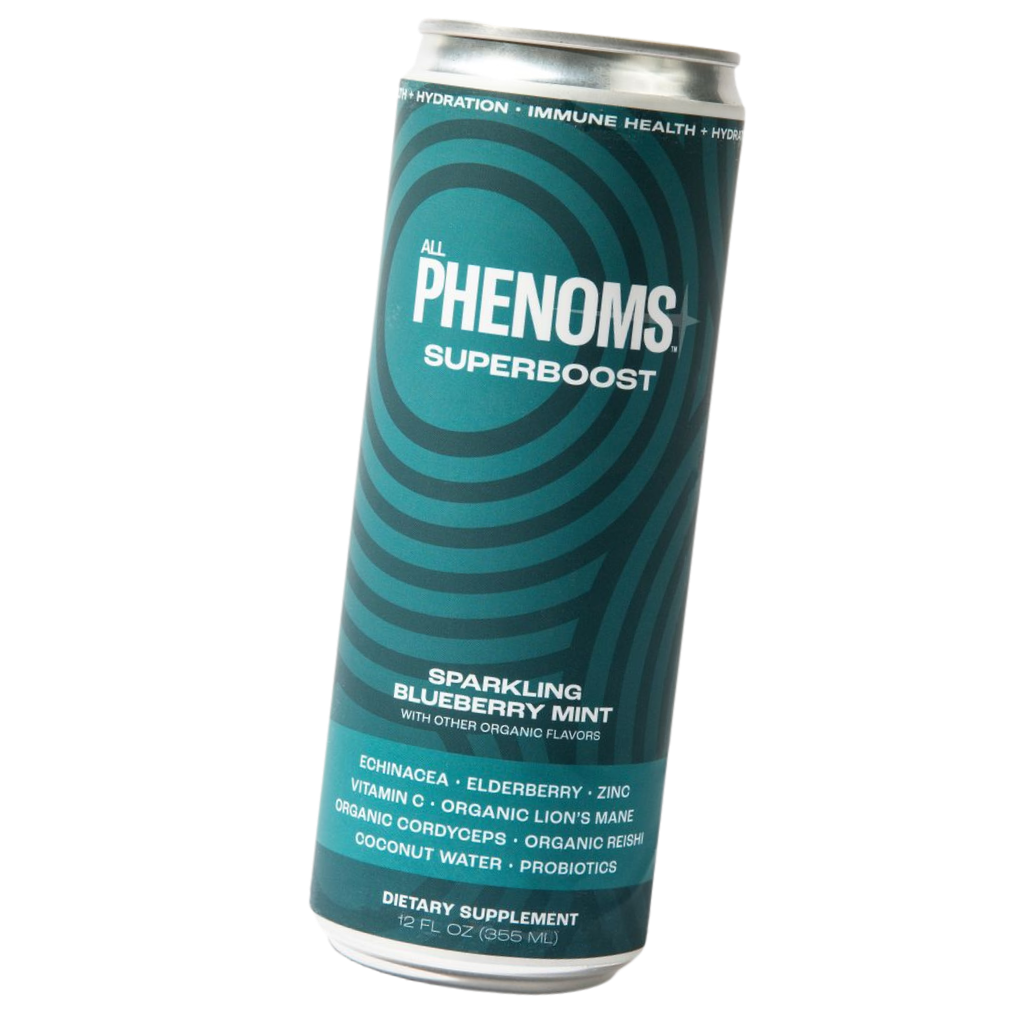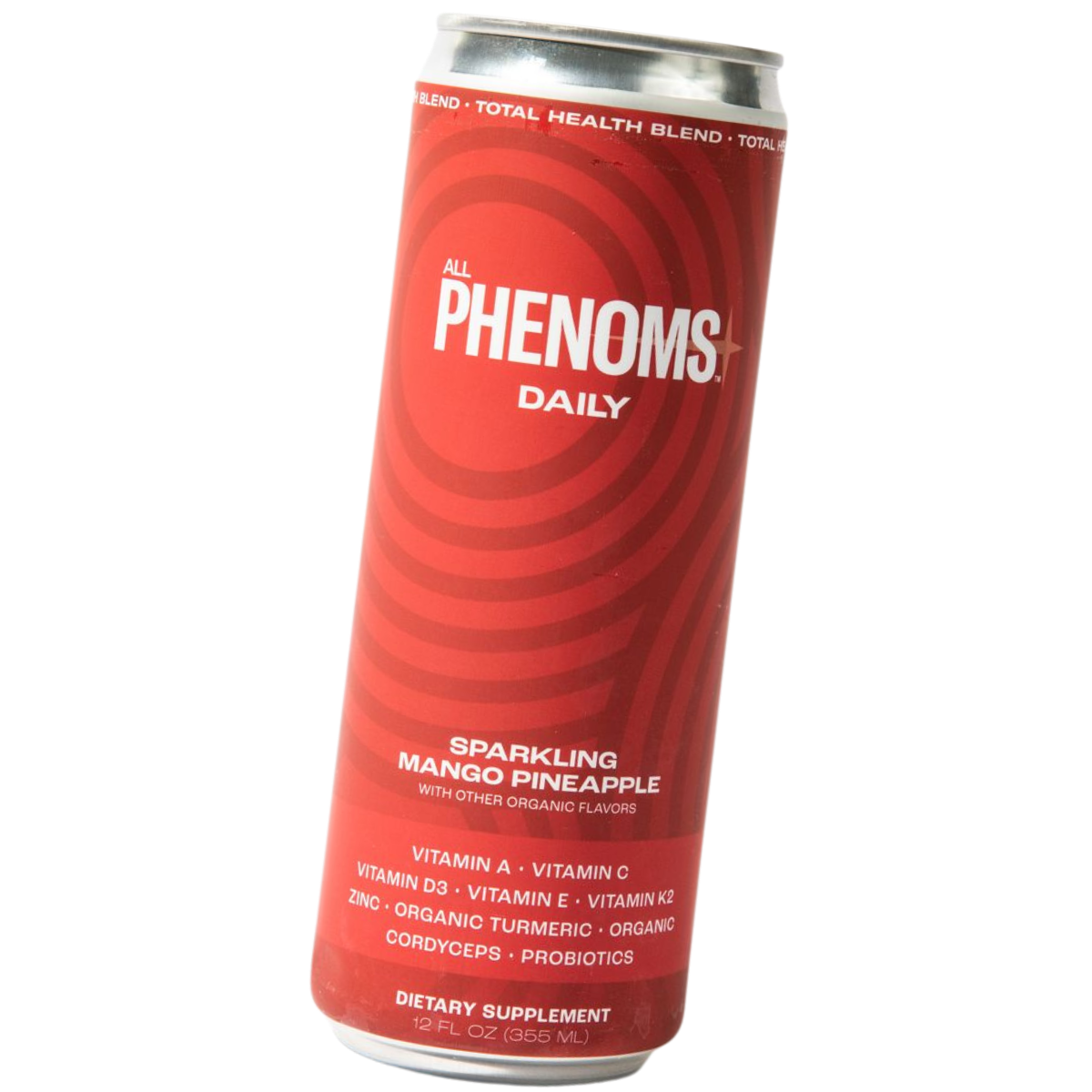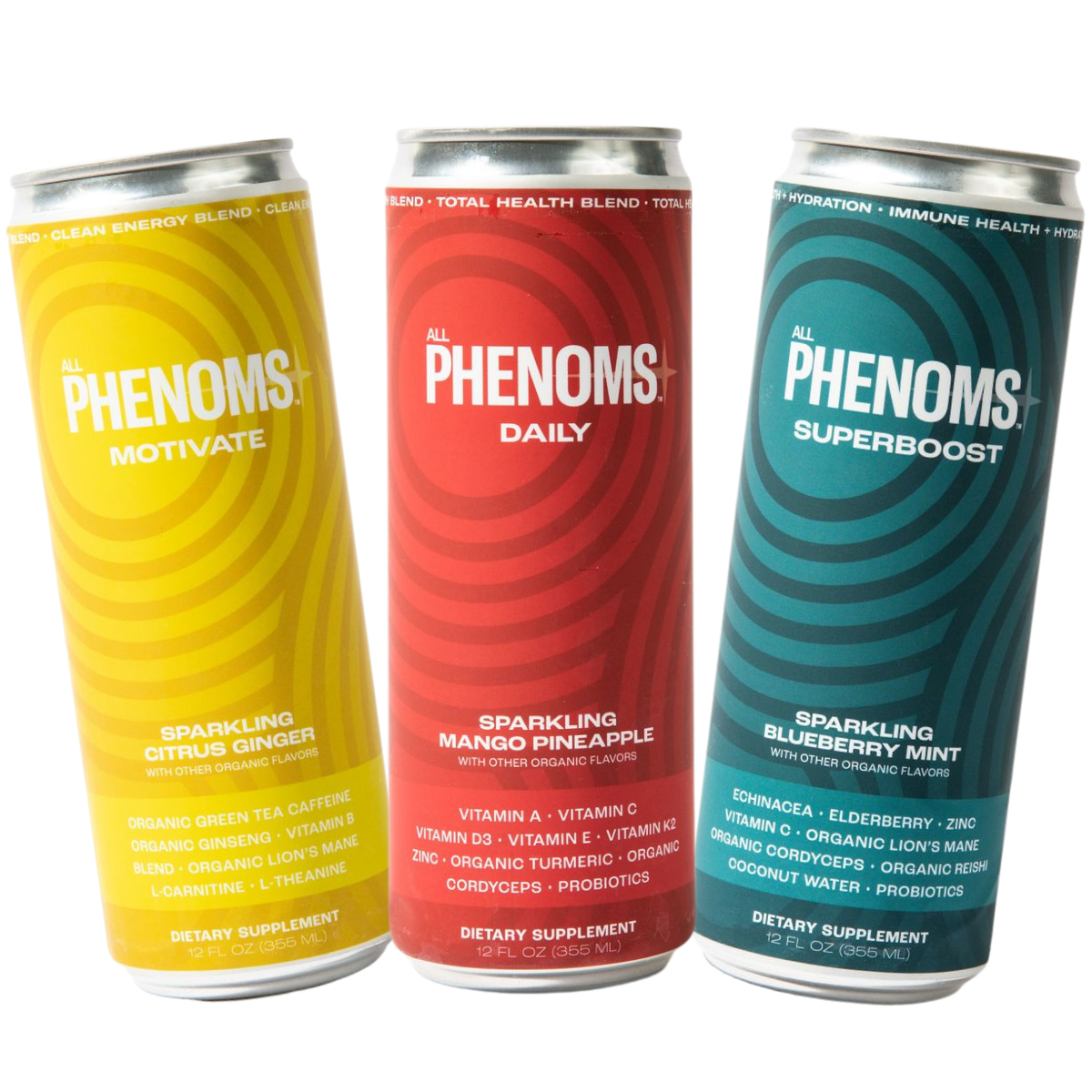 It's our best selling line up of delicious organic fruit infused sparkling water powered with our custom wellness blends. Includes Superboost for Immune Health & Hydration, Daily for Total Wellness and Motivate for Energy and Focus, 12 pack case.
Between 10-20 Calories and 1-4g of sugar per can
Cognition supporting Nootropics found in Motivate & Superboost
Vitamins for wellness in Daily & Superboost
Zinc and Vitamin C in Daily & Superboost
Probiotics for gut health in Daily & Superboost
Adaptogens including Lion's Mane, Reishi and Cordyceps in Superboost, Motivate & Daily
Immune focused botanicals like Echinecea & Elderberry found in Superboost
Electrolytes for hydration in Superboost, Motivate & Daily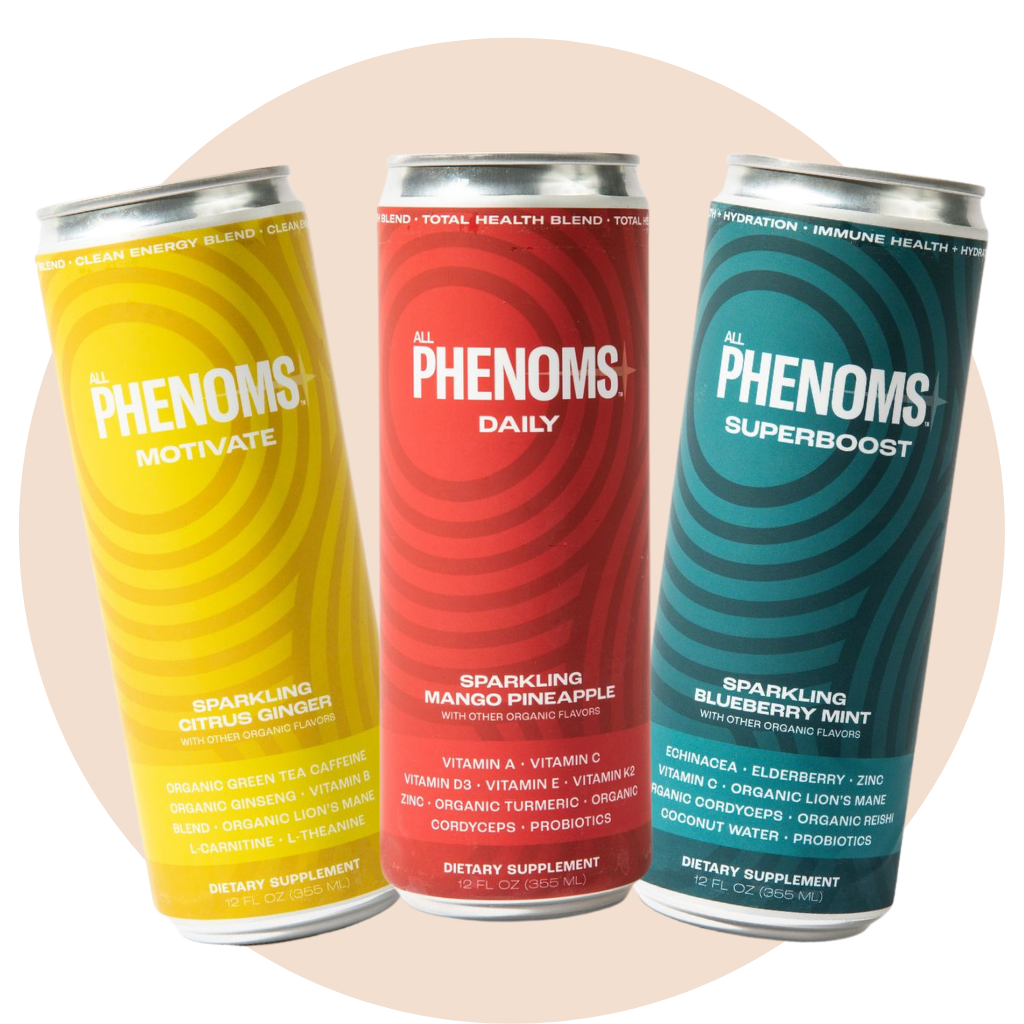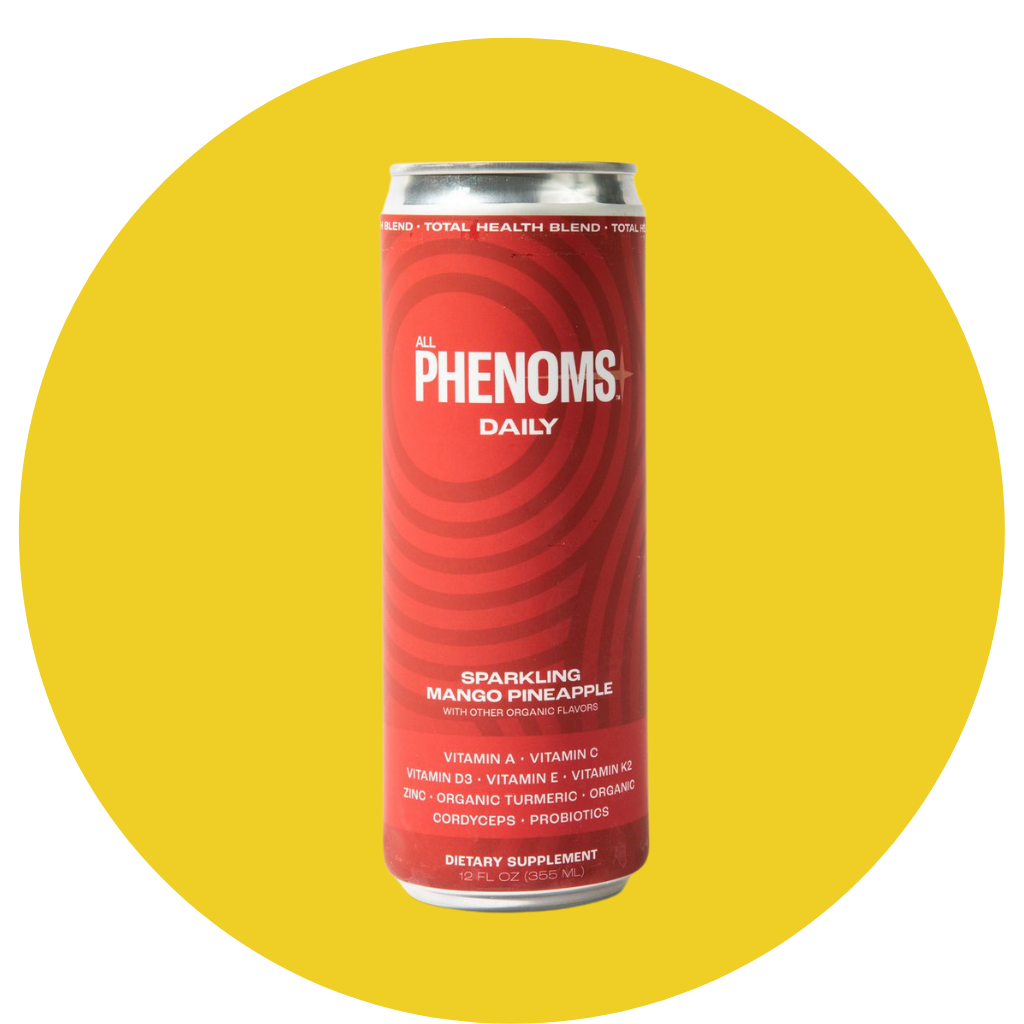 Delicious organic mango pineapple infused sparkling water is blended with essential nutrition and more to power the day. Its delicious AND nuritious.
Only 20 Calories
Vitamins for daily wellness, including A,C,E, D and K
Organic Turmeric to support inflammatory response
Zinc oxide for immune support
Organic Cordyceps for natural energy, antioxidant and anti-inflammatory benefits
Probiotics for gut health- 1 Bil CFU
Flavored with Organic Mango and Pineapple
A clean energy blend to support sustained energy and sharpened focus, any time of day. Made with purified sparkling water, organic lemon juice and a hint of ginger for a refreshing and delicious taste.
10 Calories
80 mg Green Tea Extract and L-Carnitine for a balanced energy lift
Organic Panax Ginseng which has traditionally been used to support increased concentration and immune health
B Vitamin blend to boost energy production
Nootropics like L-theanine to increase attention performance
Organic Lion's Mane traditionally used to support cognitive and nerve health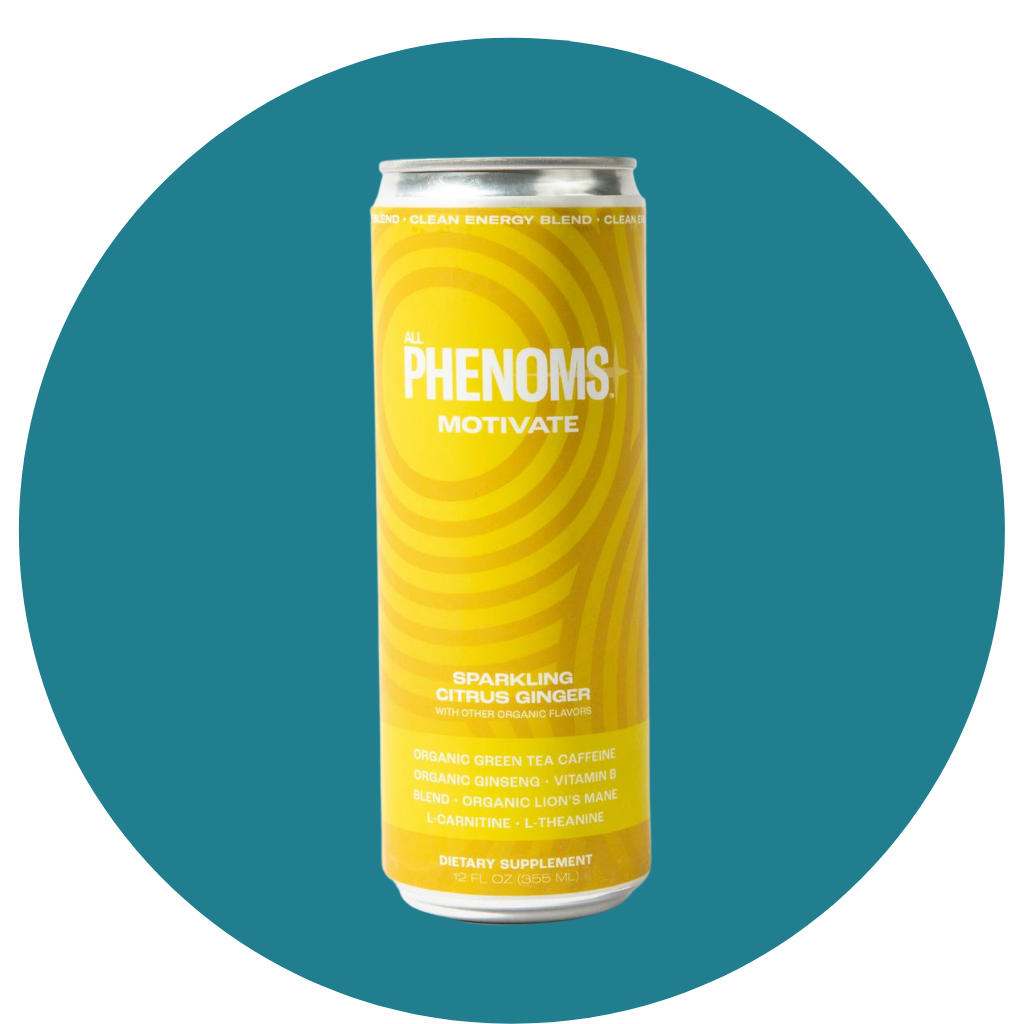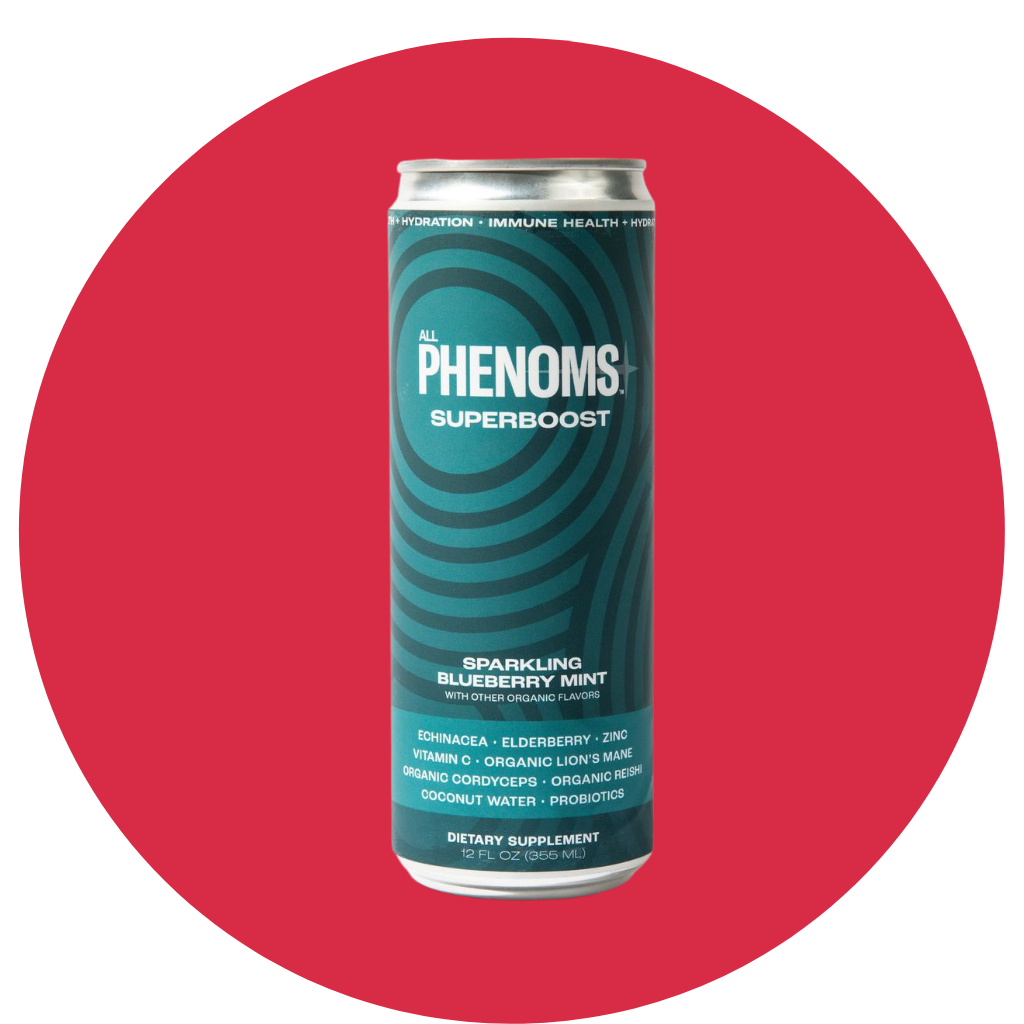 A "Super tonic" of refreshing sparkling water infused with blueberry juice and a hint of mint. Superboost lives up to its name with a slew of immunity and hydration superstars.
Only 15 Calories
Immune system support with Echinacea, Vitamin C, Zinc and Elderberry
300 mg of Organic Lion's Mane, Cordyceps, and Reishi mushroom blend for immune health
Probiotics for gut health - 1 BIL CFU
Coconut Water and Pink Himalayan Sea Salt for hydration